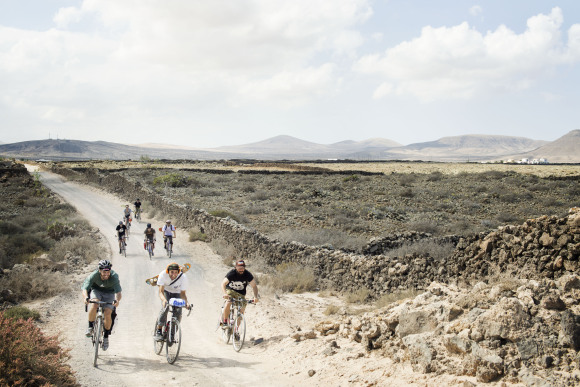 'Push to Pedal' is a documentary about four skaters, turned-bike-builders who crafted custom frames specially for Carhartt WIP skaters (Joseph Biais, Joe Gavin, Giovanni Grazzani and Pete Ruikka).
The group then hit the road together in Fuerteventura/ Canary Islands for a week long adventure of cycling, skating and exploration.
[youtube id="mi08QSyNlmU" width="610″ height="360″]
For one week, the whole crew stayed at the Casa Maccaroni, in Lajares, which is located in the middle of a desert, pierced by only a few little volcanoes, in the north part of the island. From there they would cycle to spots on an average of 45km a day, visiting cities and villages, skating and heading home.
With no training, this trip turned out to be pretty tough for the skaters, but made them realise that skate tours can be more than just sitting in a van to get to spots. A memorable experience for most of them.
– words by David Turakiewicz
"Push to Pedal" entered the Bicycle Film Festival 2014 in NYC, Moscow and Helsinki along few side skateshops and bicycle stores screenings.
Joe Gavin, born 1983, is a UK skater from Manchester, sponsored by Carhartt WIP since 2009. He's been filming skateboarding and music videos under the name of SNAKE EYES DIE. Push to Pedal is his first documentary.
« I had to film everyone all day, so there's not much time to just sit down (…) but I enjoyed it, it's a pretty cool story to show and to film. »
Built by: Edward Jonathan James (Ted James Design, Stroud, UK) 
Size: Custom fit for Joe
Style: Tourer / cyclocross
Tubing: Columbus Life tubing
Welding: Fillet brazed
Gio Grazzani, born 1980, is an Italian skater living in Lodi, sponsored by Carhartt WIP since 2008.
« the meaning of this trip I think, is pretty much see where your body can go. »
Size: 53,5cm top x 53cm seat tube
Style: Cyclocross
Welding: TIG welded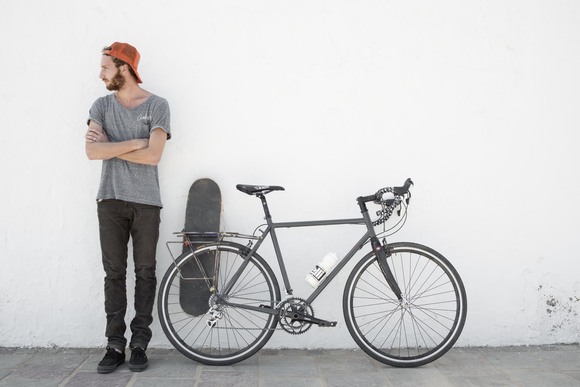 Joseph Biais, born 1986, is a French Parisian skater, sponsored by Carhartt WIP since 2008.
« I've always had bikes and I think it's the best transportation system in a city, but I'm not so into it… »
Size: 56cm
Style: Tourer
Welding: Fillet brazed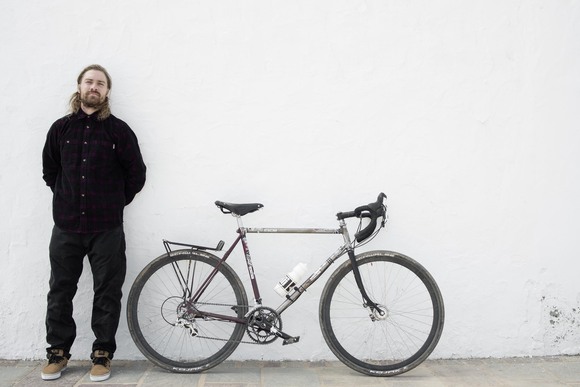 Pete Ruikka, born 1981 is a Finnish, Helsinki local skater, sponsored by Carhartt WIP since 2006.
« It was pretty hectic but it was the best thing. It felt like one of the top ten moments in my life. »
Size: 52cm
Style: Tourer / Recycled mountain bike
Welding: TIG welded
Thanks to:
Columbus, Cinelli, Xsories, Giovanni Donadini, Uno Ciclofficina, Juan Moreno, Enrico Gorrea, Mikko Kokkonen, Pablo Laune, Voodoo Jussi, Unai Segurado Martinez, Dakine, MBP and Casa Maccaroni.
– All photos by Bertrand Trichet 
(Bastian Loewen)
Shop Carhartt >>>>