Often men shy away from 'dressing for their body type' instead reaching for what they like the most, whether that be brand or wash. It's simple and has minimal method – it's called 'getting the job done'.
However, a little precision can go a long way. Jeans are a man's go-to safe item and the right pair for your body can work wonders, transforming ill-fitting and worn out jeans into flattering and timeless denim.
1. Less is more – when in doubt, reach for a clean, dark rinse 
2. Always buy a size down – jeans will stretch after washing
3. Cuff your jeans when fabric is selvedge

4. And a tip for the precious..the cleaner the seam, the smoother it will feel on the skin, so have a pre-purchase peek inside!
SLENDER (SLIM & AVERAGE HEIGHT)
– A low-rise jean is ideal for you. They will sit below the natural waist, often on the hip bones
– A straight cut low-rise will also give a couple of extra inches of room through the leg
– Slightly flared jeans will also flatter by creating the illusion of a better defined silhouette
– Rear back pockets will also help to bulk you up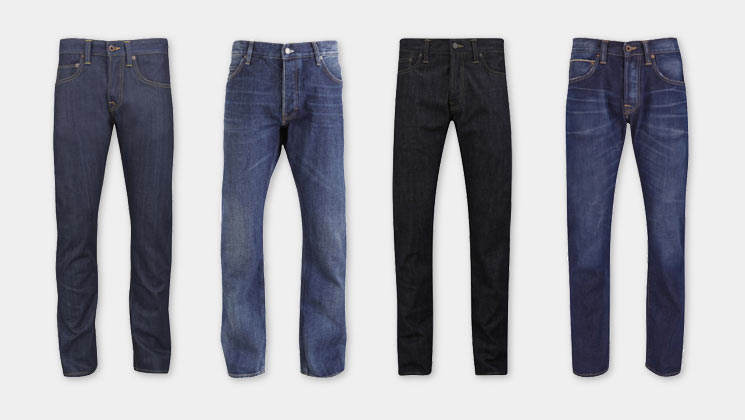 Carhartt low-rise straight,  Edwin straight, Jean Machine straight, Edwin relaxed straight
TALL
– Straight cut jeans and low-rise skinnies are your best friend. Their flat front and straight leg show off your body best
– Straight cuts sit at the waist and will also slim the thighs
– Straight cut jeans are extremely versatile and can be paired with pretty much anything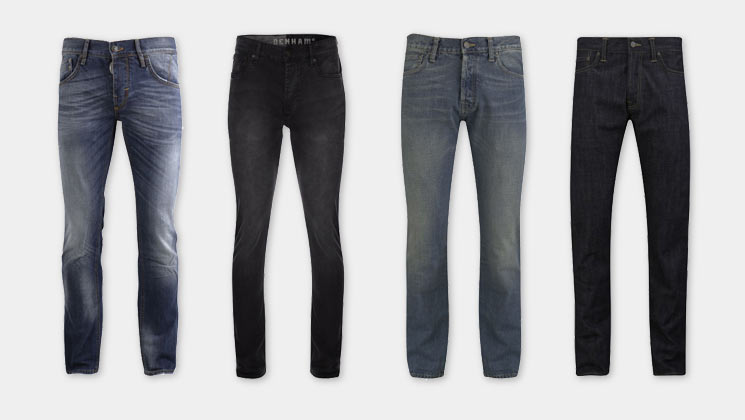 Paul Smith dark wash, Paul Smith low rise, Paul Smith vintage wash 
ATHLETIC
– Subtle, looser cuts show off the shape of a toned body
– Wide leg jeans are ideal for you, as they sit at the natural waist and have a loose fit around the thighs
– Steer clear of jeans that are clingy or tight, as they will make you look too bulky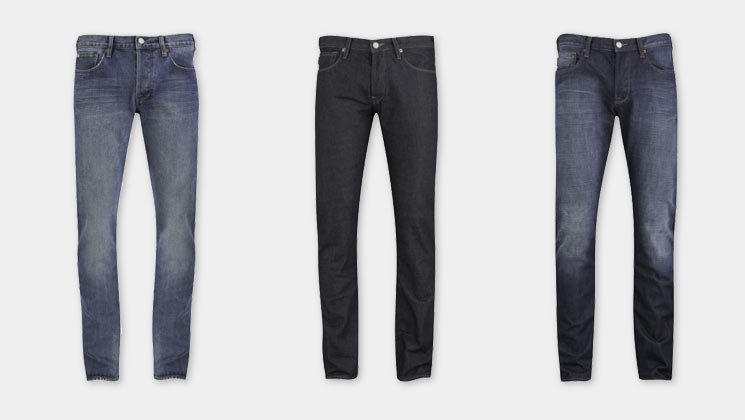 Carhartt low rise straight fit, Carhartt low rise, Denham mid rise 
Shop Men's Jeans @ Coggles >>>>